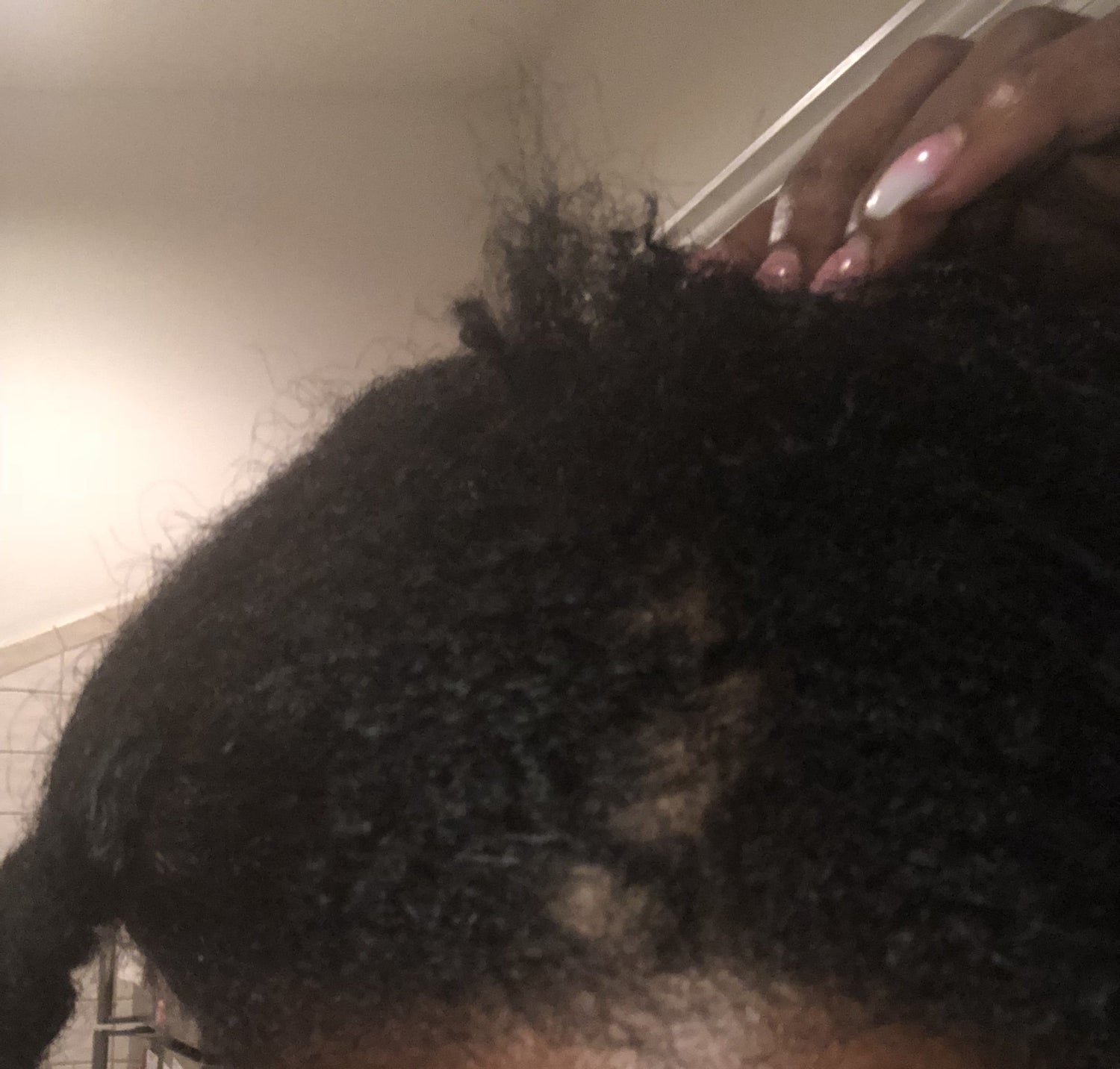 In 2018 I had my daughter and my hair was growing like crazy. I was loving my new growth, it hadn't been the length of nearly past my shoulders since I was a young child.
Roughly about 3-4 months after giving birth to my daughter my hair began to go from nice and full, to continuous shedding with hair loss and hair breakage. I remember taking a feel through out my hair and feeling a missing space and although people will say "it's just hair, it will grow back". Understand that it took me soo long to see my hair achieve this great length. With research and asking my doctor I was able to find out the issue that is women were facing.
It is indicated the reason for the hair loss is due to the hormones stabilizing, and that this is a temporary dilemma we will face. PPHL, can last anywhere from 6-12 months, although I have come across women who indicate that they are in year 2 of their PPHL, this is also known as the talogen phase in which the hair stops growing. This is a phase out of 4 in which the hair remains in the follicle until the anagen phase comes back into play.    
Although PPHL is common, and normal to occur, consider these steps in which you can take to help you combat this frustration:
1. Eating healthy, and in taking proper nutrients  suggestions by some to improve hair health, include dark leafy greens (for the iron and vitamin C), sweet potatoes and carrots (for the beta carotene), eggs (for the vitamin D), and fish (for omega-3s and magnesium).
2. Avoid using appliances such as flat irons, blow dryers, curling irons, & especially chemically treatments until after your hormones regulate.
3. Take vitamins or continue your prenatal vitamins  
4.Drinking plenty of water daily, aim to reach the 8 cups a day goal if you can.  
5. Utilizing proper hair products, ones without heavy stripping ingredients in it or drying agents.
if you are looking to help revitalize your dormant hair follicles I highly recommend using the Hydration & Strengthening Collection, along with Love Drops Hair Growth Oil.