5 Reasons your Protective style ain't Protecting!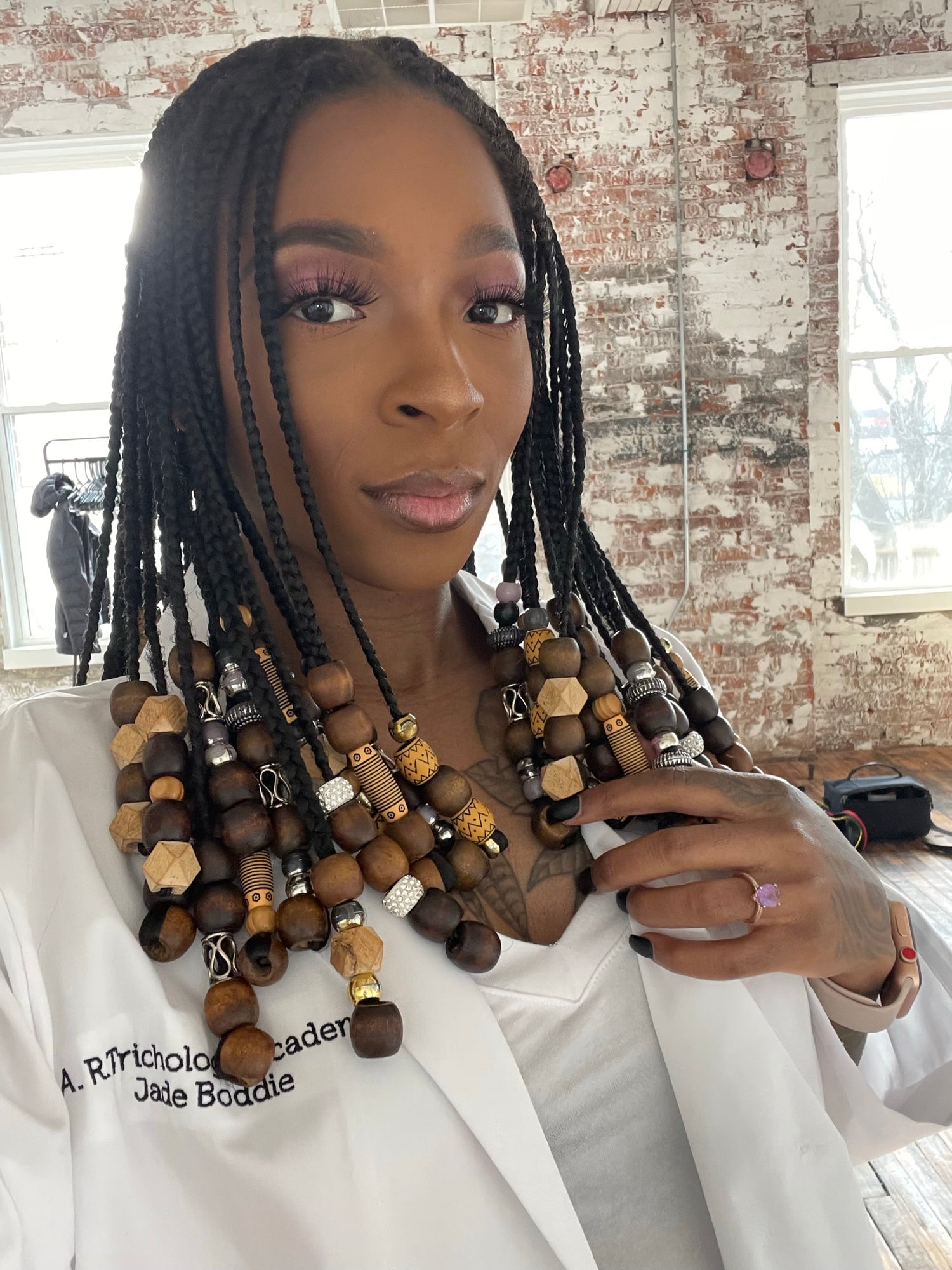 As Black women we love our protective styles from sew-ins, braids, crotchets, knotless, you name it. We are the most innovative people when it comes to finding ways to protecting our natural hair!
Although we are the best to ever do it when it comes to protecting our natural hair we must also find balance in ways to make sure that our protective styles aren't hindering our natural hair. Unfortunately, this is very common in the black community which leads to Alopecia, thinning, and lack of hair retention. And what good is having a protective style if it's not protecting our natural crown right? So in this article I've provided you the top 5 reasons you could be hindering your hair when it comes to utilizing a protective style:
Improper Installation:
When it comes to installing your protective style you want to make sure your not allowing just anyone to do it. It is important you screen a stylist first, for starters check out their social media, view their pictures, do the styles look tight? Do they tend to braid the edges? More importantly, check their REVIEWS! Do they come recommended? Typically when I ask for a stylist via social media I see how often they are tagged on the post, and I check to see if they have a business page where pictures and reviews can be viewed. It's even better when they have a booking site like StyleSeat and reviews are posted clearly for you to sort through. 
Once you pick out your stylist this is when you can truly see how they work with hair. What products they are using, and how tight they are braiding your hair. My first rule of thumb if you can't move your head in a 360-degree rotation without feeling like your scalp is ready to pull apart it's done too tightly. Please speak up and tell your stylist, don't go home thinking a little water will ease the tension neither. Remember beloved this is YOUR hair, don't be afraid to voice any issues pertaining to them possibly risking your hair and scalp being in a horrible position 
Keeping Protective Styles in too long:
Protective styles are not meant to last you for longer than 3 months (12 weeks). When you don't allow your hair to breathe over time, it will begin to experience breakage. I get it at times we get comfortable with our protective styles and don't want to deal with the hassle of taking it out. Unfortunately you don't want to hinder your hair growth, by taking it down your allowing your hair to properly breathe, do this for about 7-14 days and then you can reinstall.
Taking down your protective style too soon:
Bouncing between protective styles can result in overly manipulating the hair which also means breakage as well. Leaving your hair alone is the best thing for you. I know it can be hard because you may be the type who doesnt like to keep seeing the same style after a few days or you maybe just antsy. Either way taking your protective style down and switching it up too often isn't a good thing. Try leaving your hair in for at least 4 weeks before you decide to jump over to another style. 


Lack of Maintenance:
Although your hair is in a protective style, it doesn't mean you should lack caring for it. Cleansing & moisturizing the hair & scalp should be apart of your protective style maintenance.  Neglecting your natural hair can put you at risk for stunting your hair growth. 


Too damn Rough!
So if you get protective styles then you know what I'm talking about when I say those pesky cotton tangles near the roots of your hair are the worst! They may hurt when you detangle them, or you feel like you're taking clumps of your hair out during detangling. The worst thing you could do to yourself is skipping the detangling part & going straight into washing your hair. Now you then really messed up! Cause BOOM! you now have a birds nest of tangles in your hair.
This leads to my second rule of thumb, you should always detangle your hair immediately after taking down your protective style. Some like to use various things to help with this part (hair cream, leave in conditioner, etc). Doing so helps with the slippage, especially if you choose to use a comb when detangling the hair. For me this isn't always effective so a exfoliating hair scrub tends to break up the build up better I recommend using the Jojoba Exfoliating Hair & Scalp Scrub.
Which ever route you go when it comes to choosing a liquid or cream to helping you detangle those knots, if it also gets the job done with minimum effort I'm all for. Just make sure you're  never detangling your hair when it's bone dry or soaked wet.
Drop a comment in our comment section and tell us if any of these 5 reasons resonate with you?